Welcome to the Media Archaeology Wikia
Edit
Welcome! This is the wiki site for the Spring 2016 session of COMM 720: Media Archaeology.
The goal of this course is to outline an introduction to the necessary skills and resources to produce rigorous research on older media forms leading to more expansive examinations of "new" media cultures. This class includes an exposure to media archaeology scholarship; an introduction to research methods; instruction on the utilization of word, image, and sound archives; and a critical approach to finding the new in the old and old in the new.
Our class is organized around a set of readings as a way to develop a number of papers and dossiers.
Latest activity
Edit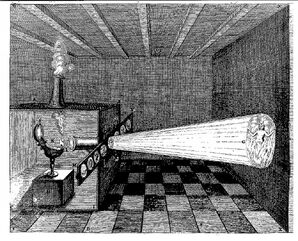 Ad blocker interference detected!
Wikia is a free-to-use site that makes money from advertising. We have a modified experience for viewers using ad blockers

Wikia is not accessible if you've made further modifications. Remove the custom ad blocker rule(s) and the page will load as expected.